back
Winchester Today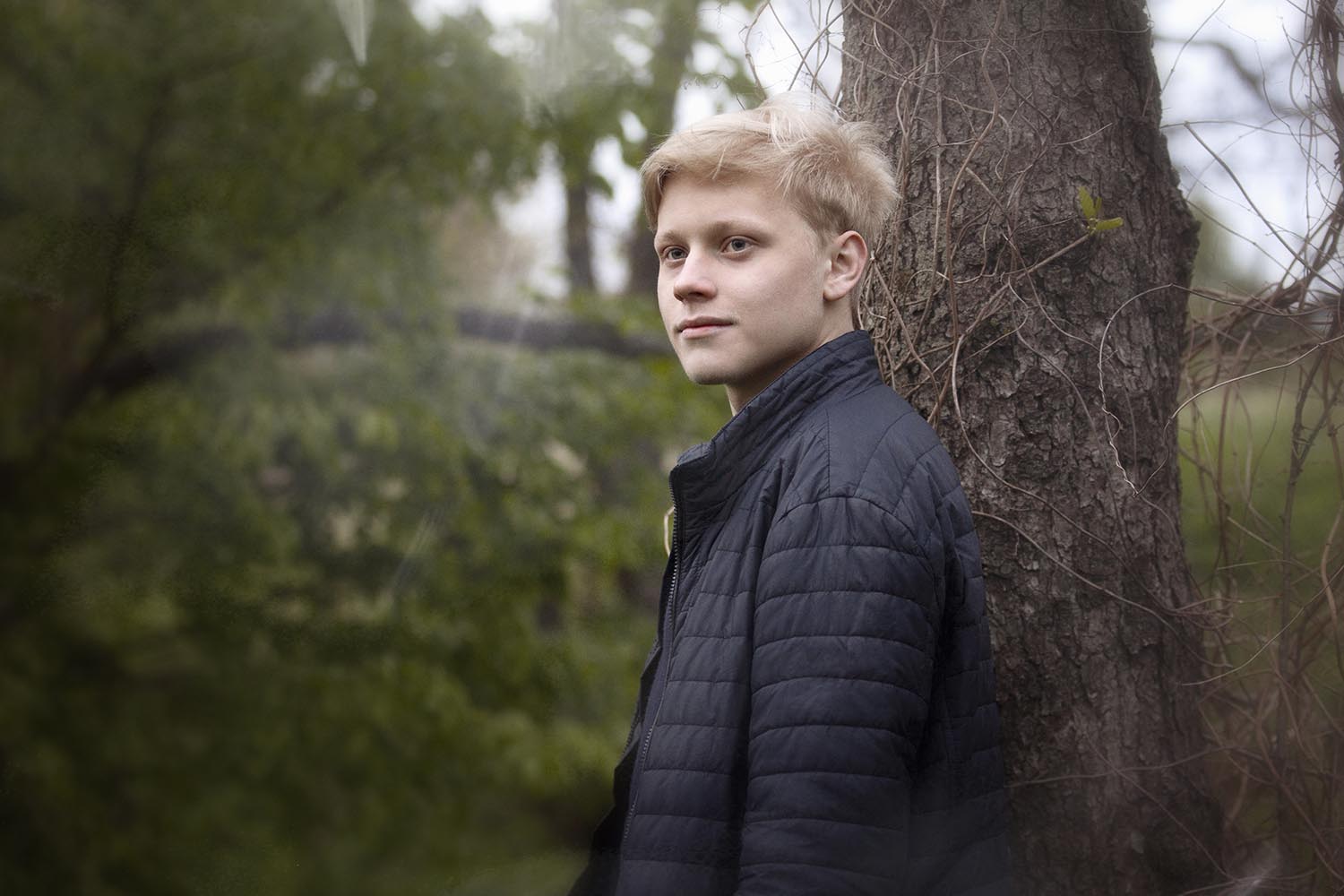 Effortless, Captivating Beauty
Tales From Russia – Carmen Ho 'Unforged', Rachmaninov 'Piano Concerto No. 2', Rimsky-Korsakov Symphony No. 2 'Antar'.
Bournemouth Symphony Orchestra, Kirill Karabits (conductor), Alexander Malofeev (piano).
I can almost guarantee that there are a fair few people around Hampshire this weekend who've been telling their friends they witnessed something extraordinary in the performance on Rachmaninov's Piano Concerto No. 2 on Friday evening at the Anvil.
More on that later, but there was plenty of other things to enjoy as well, including the second-ever performance of Carmen Ho's 'Unforged', written especially for the BSO. This was billed in the programme as having a "bold and explosive" opening – and that description certainly didn't disappoint! It involved one of the largest upright drums I have ever seen – wnd what a noise!
It was also fantastic that Carmen was actually in the audience as well, sitting just a couple of rows ahead of me in fact. Kirill Karabits made a fine gesture of pointing her out in the audience so that she could acknowledge the applause.
The programme ended with Rimsky-Korakov's Symphony No. 2, impeccably performed by the BSO, and we even got a blast of 'Flight of the Bumblebee' at lightning speed as an unexpected encore.
But it was the Rachmaninov Piano Concerto No. 2 that would have had every audience member buzzing over the weekend, not least for the achievements of the piano soloist, Alexander Malofeev. Aged just 20 and looking even younger, Alexander has performed around the world from Fort Worth to the Mariinsky, and he won the International Tchaikovsky Competition for Young Musicians in 2014 at the age of thirteen.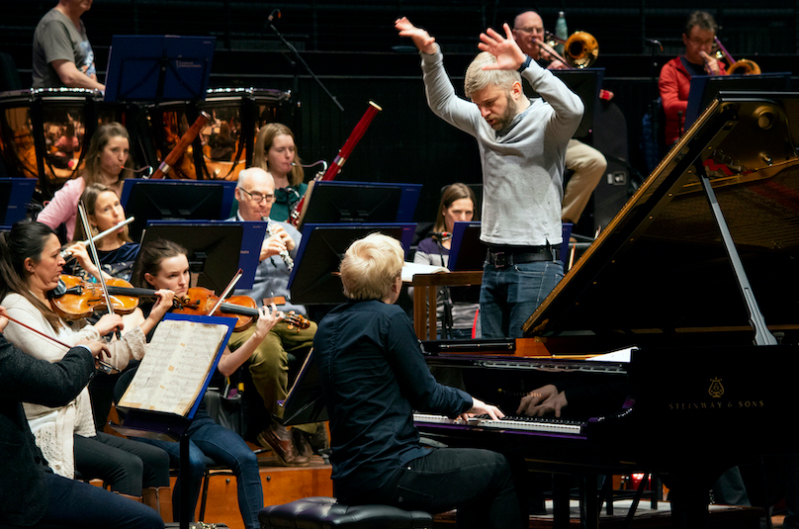 This was, quite simply, one of those 'I was there' moments. When you see a performer for the first time and you are blown away by what you have just witnessed.
In years to come, this audience will remember this night as the first they saw a young man described by Corriere della Sera as "The latest phenomenon of the Russian piano school" who's right at the beginning of what will hopefully be an extraordinary professional future.
I hope that the rest of the BSO members do not feel overshadowed by Alexander Malofeeva. One cannot exist wthout the other.
Having said this, all the BSO members were applauding too.
For it was extraordinary. We may never see him again, or we may go out of our way to go and see him perform elsewhere in England. Whatever the situation, this was truly an 'I was there moment'.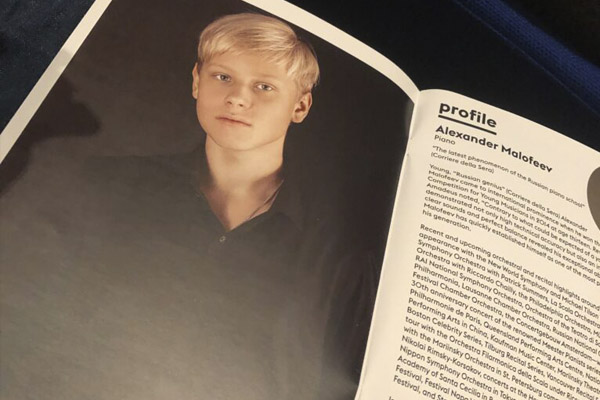 Back in 2019, Alexander told the Baltic Sea Philharmonic just what it was about the Rachmaninov Second piano Concerto that stirs so many emotions: "Rachmaninov is one of my favourite composers" he told their website… "the Concerto expresses his Russian soul. Performing it is easy and hard at the same time."
Watching Alexander intently throughout as he in turn gazed intently at the conductor and / or orchestra, you realise that his own soul is on display here too… at times playing the keyboard with his right hand, while at the same time conducting and expressing emotion with his left. He is totally immersed. He could have remained sitting at the piano for another five minutes in silence after his short solo offering and we would have all remained there with him. Many gave him a standing ovation and it was justly deserved.
As ever, we had been given excellent seats in the auditorium along with a splendid view. I've said it before and I'll say it again that the aucoustics are just amazing for orchestral performances.
If you were there, you witnessed something extraordinary. if you didn't come and you missed him, that was a bad mistake.
January 2022, Basingstoke, Great Britain