back
Magazine "Musical Life"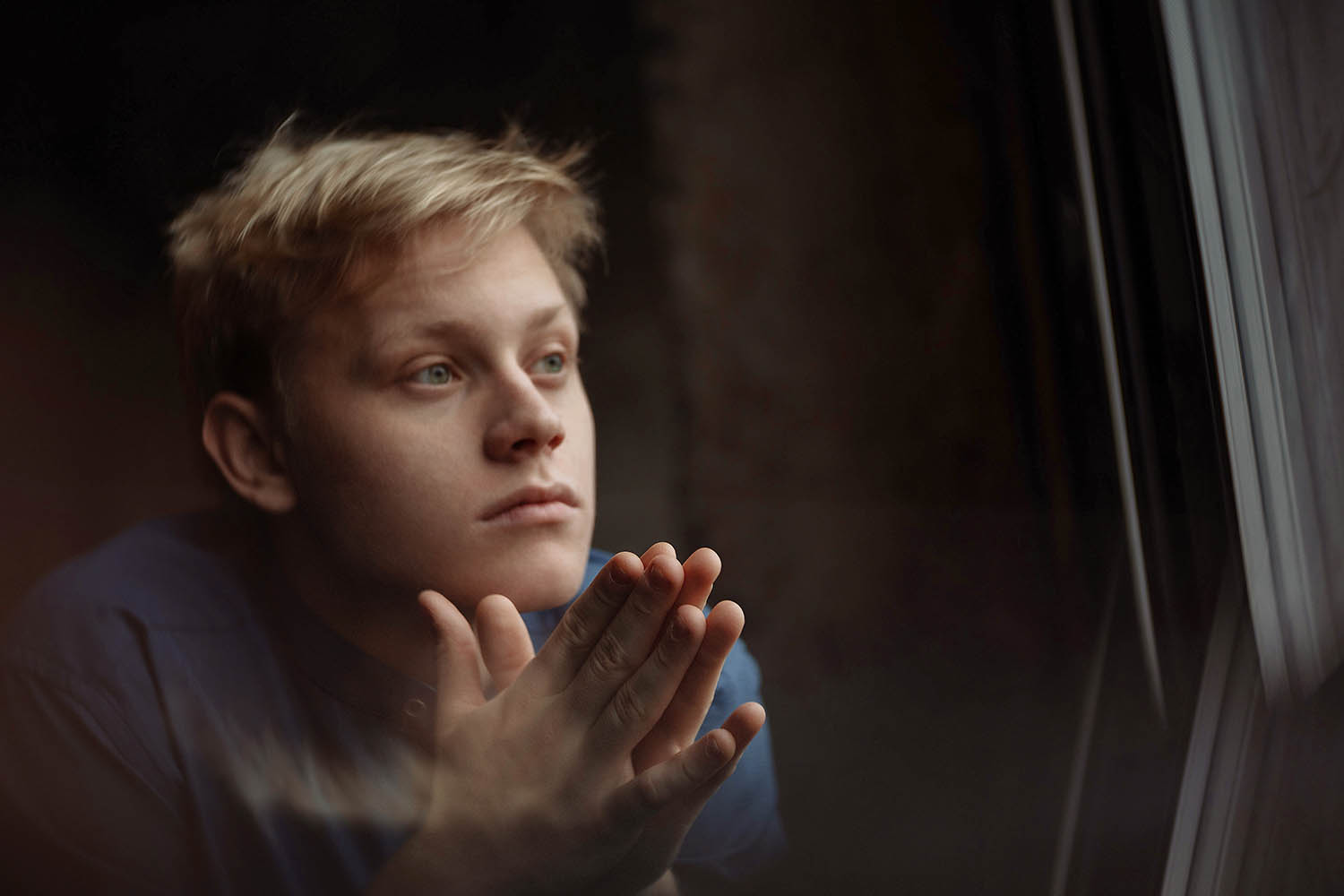 Alexander Malofeev: Tchaikovsky has been with me since childhood
Among numerous events devoted to the anniversary of P. I. Tchaikovsky, one significantly stands out: a Sony Classical release of a full collection of symphonies and instrumental concerts of the greatest Russian composer performed by Tatarstan National Symphony Orchestra conducted by Alexander Sladkovsky, featuring many distinguished musicians. Irina Shymchak (IS) spoke to one of them, a young and talented pianist, Alexander Malofeev (AM).
IS: On May, 7 the world will celebrate 180th anniversary of P.E. Tchaikovsky. You have participated in the recording of a full collection of symphonies and instrumental concerts by Tchaikovsky together with Tatarstan National Symphony Orchestra conducted by Alexander Sladkovsky, released on May, 1 by Sony Classical. What exactly is performed by you?
AM: I was entrusted with the performance of the First Concerto. We have very warm relations with Alexander Vitalievich Sladkovsky. First, he offered me to perform the Third concert for the record, but when he learnt that I didn't have the time to perform it, he said: "go with the First, then". This was very unexpected. I remember the day when we were recording, it was incredibly bright and cheery. It was in Kazan, and we were joined by Pavel Igorevich Lavrenenkov, a wonderful sound operator from Moscow Philharmonic… I believe that our tandem was able to express this elevated spirit in our music. We had a very solid team.
IS: Which edition of the concert did you choose for the record?
AM: I played the edition of Siloti, although I also know the author's edition by Pyotr Ilyich. This is a purely technical issue: all orchestras worldwide are accustomed to Siloti's version, and insist on performing it. When organizers say that they want the First concert by Tchaikovsky, they mean the music that they are accustomed to, and if you begin to arpeggiate chords from the first bars, it is undoubtedly very beautiful, but it causes confusion.
IS: How long did you work on the record?
AM: About half a year. After the recording session itself, we continued working together with Pavel Igorevich remotely. It means a lot of meticulous work in headphones in front of a computer: I re-listened the record numerous times, making lists of things that needed to be edited, and Pavel Igorevich kept sending me new versions. This home-based work took a lot more time than recording with the orchestra in Kazan.
IS: What impression do you have from your collaboration with Alexander Sladkovsky and Tatarstan Orchestra?
AM: We had played a lot with Alexander Vitalievich before the record. But the First by Tchaikovsky had never been played conducted by him. Despite that, we felt absolute freedom on the stage. Of course, we re-recorded some places with the orchestra, and I also played solo cadences after the general session. But within the orchestra, we felt incredibly committed to the process. I believe that Alexander Sladkovsky and his team are a rare example of a union putting the desire to create music above all else. We were able to realize all the ideas that I had had before my arrival in Kazan. And I believe that this record of the First Concerto is filled with spring freshness and lightness that we need so much right now. This is the level of cooperation which is not always achievable at concerts, even after several rehearsals.
IS: What was your first acquaintance with Pyotr Ilyich?
AM: I don't remember, I think he has been around since childhood. "The Seasons", "Children's Album", his concerts – all these things are in our genes. Have you noticed that nowadays the First Concerto is part of popular and mass culture? It is truly magnificent, and frequent performance does not make it worse.
IS: Since we are discussing childhood now, let us talk about how it all began. When did you first feel that the piano is the instrument for you?
AM: As far as I can remember, music has always been with me. When I was five, my parents took me to Music School after N. P. Osipov, fight in front of our house back then. I studied with the same teacher who taught my elder sister, Elena Vladimirovna Berezkina. Simultaneously, I studied at a linguistic preparatory school. Of course, sometimes I tried to resist, but my parents were unyielding (smiles), and I am really grateful to them. I played a lot at various Moscow concert halls and competitions. Then, aged 11, I entered the first big competition in my life – Astana Piano Passion, where I played a concert by Grieg with an orchestra for the first time (and I played it whole – the rules allowed it back then). After the competition, when I returned to Moscow, I had my first solo concerts, I began performing on big stages and often played with orchestras. My teacher and I planned my repertoire with respect to my future performances, sometimes a year ahead. I think it was at the age of eleven when I became really obsessed with music. And at twelve, after winning the VIII International Tchaikovsky Competition for Young Musicians in Moscow, I transferred to the Gnessin Moscow Special School of Music and continued studying there with the same teacher. Of course, things were much easier for me in Gnessin School, than before.
IS: Was Elena Vladimirovna your teacher from the start and during your whole time at Gnessin School?
AM: Yes. We have very warm relations, and when I entered the Moscow State Tchaikovsky Conservatory and Sergei Leonidovich Dorensky became my teacher, we didn't stop communicating. I love our every meeting. I believe, her opinion will always be among the most valued by me.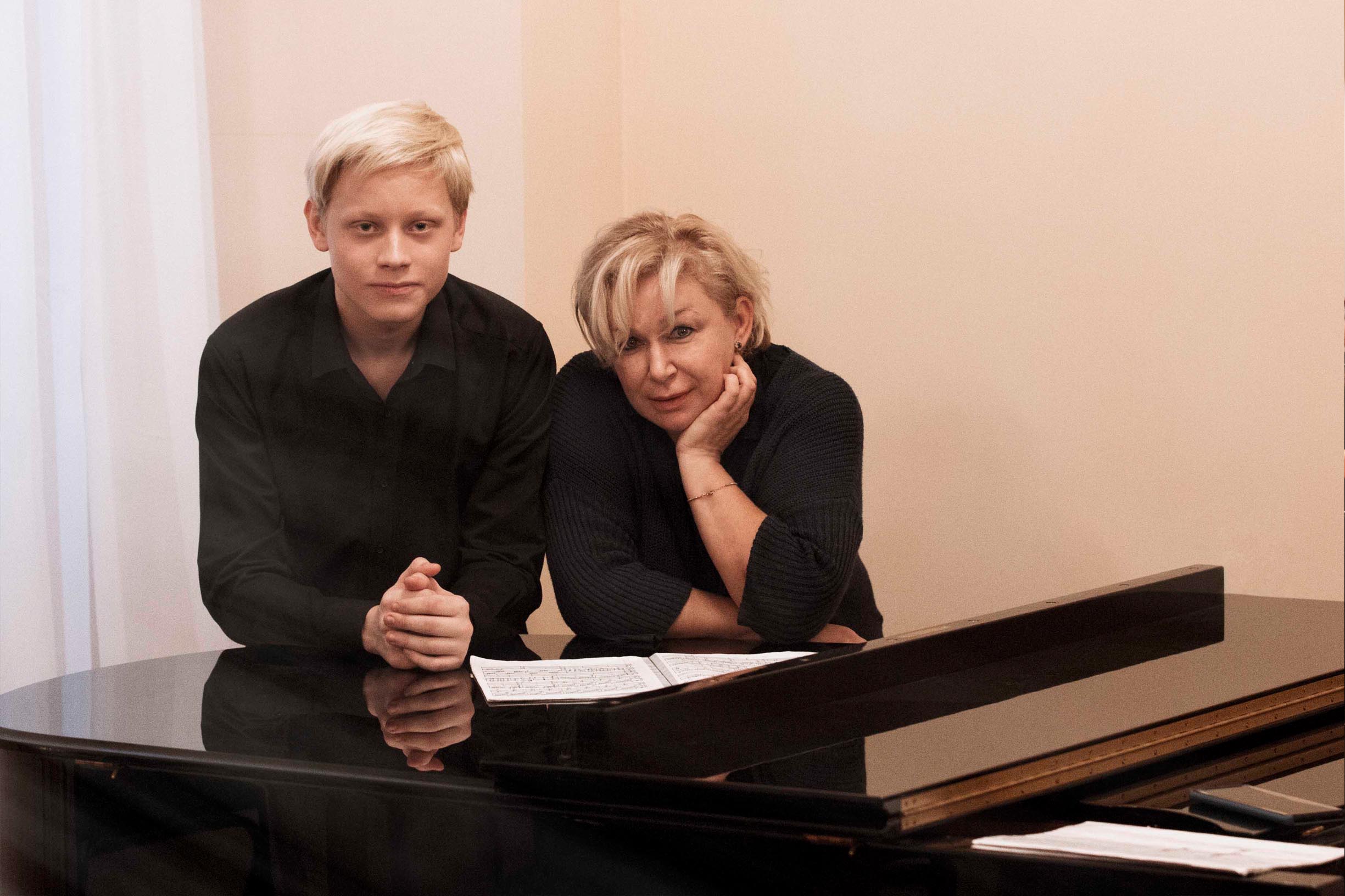 IS: Was she the teacher who taught you hands positioning and introduced you to the profession of a musician?
AM: Yes, the things she taught me about hands positioning at the very beginning – they still help me even now. But you surely understand that our teachers are not only important because of hands. Every musician, I guess, can talk for hours about the importance of the person who devoted some of their life to them. And considering that it took her 12 years… I can only say that Elena Vladimirovna is an incredibly talented teacher.
IS: But your destiny was changed by International Tchaikovsky Young Competition, right?
AM: Undoubtedly, it did. I played Second Concerto by Saint-Saens on the stage of Moscow Conservatory's Grand Hall aged 12. This is when I fully felt the responsibility of performer before the audience, before people who believe in you and support you. This was a crucial moment, a moment of growing-up. I realized that the choice was made. Then, in 2014, immediately came Gnesin School with its wonderful atmosphere, in many respects, created by our principle, Mikhail Khokhlov. My work rhythm significantly accelerated.
IS: What were the main principles you were taught during this period of education? I mean, performance standards, musical experience, the things that have remained with you forever.
AM: In Gnessin School, I began to socialize with other musicians, I mean, before I was 12, I had been almost isolated outside the professional environment. Besides, preparing for my entrance exams in Gnessin School, I shifted from sixth to seventh year in the middle of the school term. I started studying music more seriously, and my relations with classmates went down to zero. In Gnessin School, I finally found home, I was in an atmosphere of creativity and communicated with people who obsessed with the same thing. We have discussed everything together, and currently, we study together at the Conservatory. I believe, it is extremely important for musicians to find their environment as soon as possible, including communication with older students.
IS: Are you still friends?
AM: Yes, some of them entered the Conservatory, some went abroad, but we still communicate. My warmest memories are from that school.
IS: What can you tell me about your final exams at the Gnessin Moscow Special School of Music, and what was included into the program for your main discipline? Was it hard, or was it easy?
AM: Actually, I had to perform impromptu, because I had just arrived from a competition in China, and I was "straight to the ball". There was a large five-tour marathon in Beijing. I lived there for about a month, and I trained twelve hours daily for the whole period. When I returned, I had to finish school, and it was not only about the main discipline. It was a hard time. I had to repeat Bach and etudes the night before. Of course, a lot of material was still fresh in my memory, so my impromptu was a success. I played Appassionata by Beethoven, Second Sonata by Rachmaninov, Etude by Chopin and Mazeppa by Liszt.
IS: After finishing Gnessin School, you entered the Moscow State Tchaikovsky Conservatory, and Sergei Leonidovich Dorensky became your teacher, but he taught you only for one incomplete year. What are your memories about him?
AM: He radiated with an incredible inner light every time we met. I spent almost all the time I could find with Sergei Leonidovich when I was in Moscow. He was interested in everything: what was happening during the trips, how we stayed in hotels, what grand-pianos were provided for performances… I called him all the time while I was away. We made plans for the future. Sergei Leonidovich is a legend of Moscow Conservatory and all Russian culture in general. One can speak a lot about his professional qualities which are well-known, but I will remember him as an incredibly kind and heartwarming person. The short period that I spent with Sergei Leonidovich was the most peaceful time in my life so far. I think I have truly found myself.
IS: Did he add, correct or improve anything in you?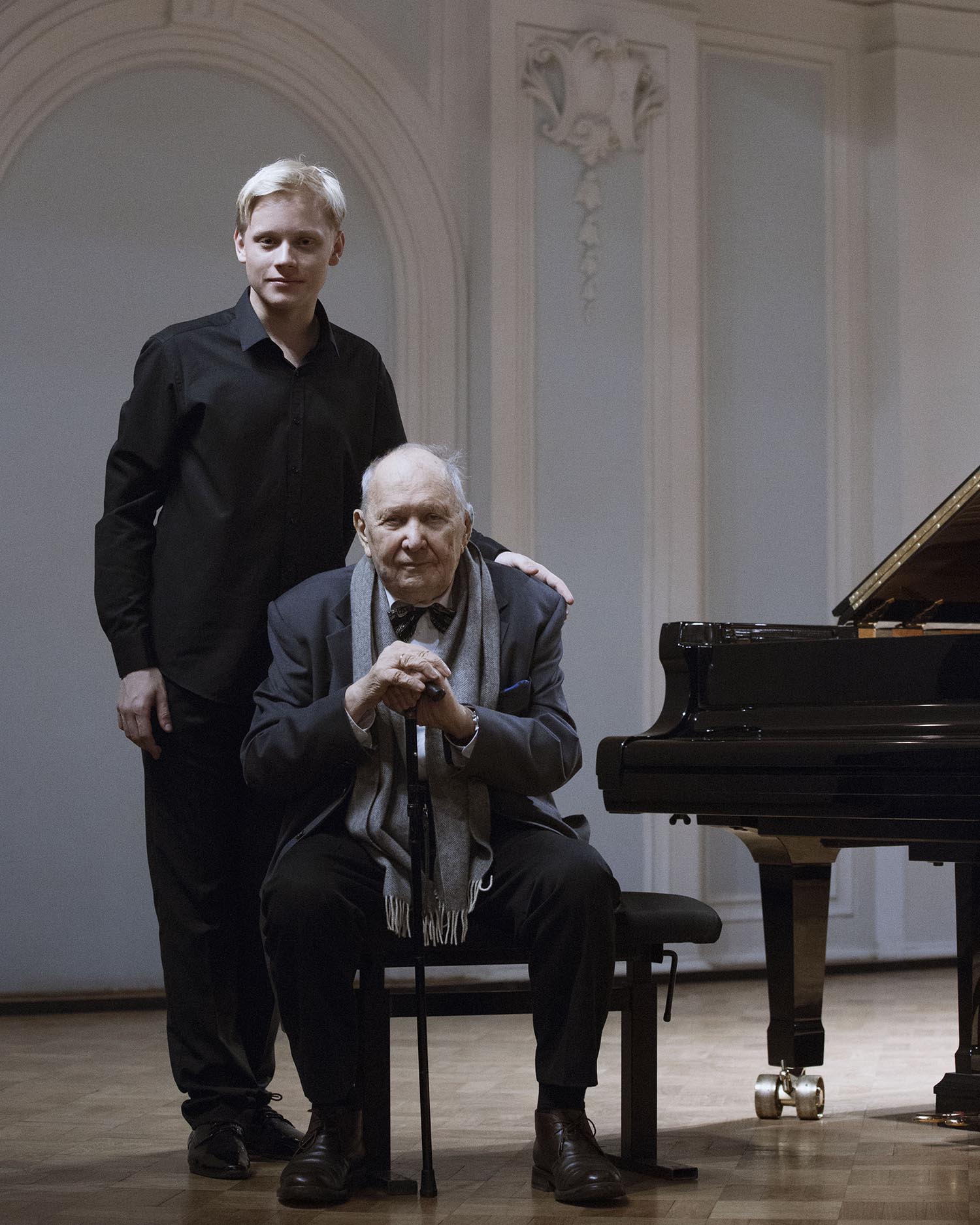 AM: Sergei Leonidovich was incredibly relaxed about any music (due to his vast experience), kind of perceiving it as a whole through the prism of his own life. He knew all the sheets of the main repertoire, I mean, he knew their contents by heart. He used music sheets only once, when I played a sonata by Medtner… He constantly listened to my records which I brought back from my trips, he himself asked me to play them. I hope I managed to learn from him his extremely valuable skill of viewing musical pieces "as a whole".
IS: Currently, all educational institutions have adopted distance learning. How, in your opinion, does distance learning process affect the quality of education in musical institutions?
AM: I regard it as a temporary evil. For a musician, besides independent instrument practice, where privacy is beneficial, distance learning with instrument teacher, as well as all other teachers, undoubtedly, lacks in quality. The very process of personal communication, teacher's attitude and experience are incredibly important, and the screen does not allow to feel it. This cannot be compensated. Besides, the sound is unavoidably altered – this problem is purely technical, but it is huge.
IS: After winning the International Tchaikovsky Young Competition and Grand Piano Competition you became a young star, and probably, you hired a professional manager. Who defines your tour map, repertoire and frequency of performances?
AM: Currently, I determine the repertoire and frequency myself, but all technical issues – the website and general schedule – are planned by my mother. Of course, there are people in each country specializing only in that country, but generally, all technical work is performed by my mum. Speaking frankly, no major concert agency will manage the website, schedule and listen to the performer quite as well as the closest family.
IS: How do you choose pieces to learn? Do you find certain things to your liking? Or does your concert manager advise you on this?
AM: I determine my solo program exclusively myself. Programs with orchestras are discussed with the conductors performing with me. When something stirs me, I just cannot refuse: for example, currently I am attracted by Rachmaninov. Actually, Rachmaninov is the very leitmotif of my life. Can't stop for now. I play the Third Concerto, the Second. Rhapsody, and I am currently learning the Fourth Concerto. The First Sonata is also scheduled for the next season, together with the First Concerto. I am currently obsessed with Rachmaninov.
I also try to play Medtner's compositions whenever I can, I feel attracted to them. But, unfortunately, Medtner is not so popular abroad, as, for example, Rachmaninov, and there are certain problems with event organizers.
IS: To sum it up, you play the First and the Second Concerts by Tchaikovsky, the Second, Third and Fourth Concerts and Rhapsody on a theme by Paganini by Rachmaninov, both Sonatas by Rachmaninov, the Third by Prokofiev, is there anything I don't know yet, or I have missed?
AM: The First and Second Concerts by Prokofiev are also under work. There are many others: Bach, Mozart, Beethoven, Grieg, Saint-Saens, Liszt…
IS: Wow. To think that at 15 you already played the Second Concerto by Rachmaninov and the Third by Prokofiev. These pieces are incredibly difficult not only considering the technique, but primarily, their meaningful content. Seasoned pianists sometimes fail at them. What was helping you to master them?
AM: I had been playing the Third by Prokofiev back when I was thirteen. I performed it for the first time in the Bolshoi Theatre at the tenth anniversary of Crescendo festival. It was incredibly hard at that moment, especially considering the spiky growth of my program. Actually, I started actively broadening my repertoire after 11. I was obsessed with this music, it corresponded with my cheerful expectations for the future, and since then, the Third by Prokofiev has been the most popular concert in my repertoire according to the frequency of its performance.
IS: The most popular or your favorite?
AM: It's hard to define any concert as "the favorite", because there is the Third by Rachmaninov, for example. They are entirely different.
IS: There are also two wonderful concerts by Chopin… By the way, have you got to Chopin yet?
AM: No, haven't played yet. One needs some kind of irresistible desire to start playing Chopin's concerts. The same goes for concerts by Brahms. These two composers are still waiting. Currently, I play lots of solo compositions by Chopin and Brahms: sonatas, scherzos, various miniatures. However, their concerts require a special state of mind, I believe… Currently, I don't have it.
IS: You are growing and changing, your perception of the world and music is changing as well. Does your rendition of these concerts change along with the age?
AM: New colors appear after every new performance. Something elusive and unrepeatable happens on stage, something, that cannot be played the same way ever again. Of course, performance of the Third Concerto by Prokofiev requires serious technical skills, which have clearly evolved since I was 13. But this concert is like a spark, like a meteor, and only after playing it more than 20 times, it feels like it shrinks to a single tiny pixel, flying overhead, like a comet, and disappearing. That's the way I feel it.
IS: Probably, it is so. For me, for example, Prokofiev is the most cheerful composer.
AM: Well, not always. The Second Concerto is very different from the Third, it's not a spark, but rather an absolute abyss… I don't know, how to explain my attitude to that concert with words.
IS: Have you performed it?
AM: I prepared it for this season. Currently, I have put it aside, I am learning new pieces. I am looking forward for the moment when I will need it, because I believe that alongside the Third by Rachmaninov, it is the most difficult by form, content and stress load, of course.
IS: I hear it for the first time in ingenious performance of Vladimir Krainev. I believe that Krainev made it sound unbelievably light, almost festive.
AM: According to my own feelings, Vladimir Krainev could induce any music with hope.
IS: How much time on average does it take you to master the material of a concert?
AM: All the time that I have, regardless of the concert. This cannot be measured in hours. For example, I learnt the Third by Rachmaninov very quickly, in a month. And when I start revising it before a performance, I fail to see the limit I can reach in it, unlike some other pieces. By dramatic quality, richness of content and, at the same time, clarity, I cannot compare it with any other piano piece. Considering this, I can say that it requires infinite time.
IS: However, its peculiar feature is that hands begin to forget it quickly. Pianists told me that the Third by Rachmaninov has to be learnt every time, as if anew.
AM: This must be very individual. Rachmaninov was a great pianist and he performed all his music himself. There are much more uncomfortable pieces for me, personally. I have different records of this Concerto, and as a rule, the Third by Rachmaninov is a piece requiring very good contact with the conductor to avoid any musical obstacles. It is vital for all musicians on the stage to be in harmony, so, for me, say, the tempo of the first part is not the main issue in this piece. Although I have noticed, that regardless of what you do during the rehearsals, before performing this Rachmaninov's Concerto, conductors go into a sort of trance… There is something mystical there, I think.
IS: Let us continue discussing composers. Medtner, Rachmaninov, Prokofiev. You have planned pieces by these authors for your closest concerts in America, Italy and Spain. Are they most demanded abroad, or do you just favor them?
AM: Somehow, now I have really noticed, which has surprised me, that my program mostly represents Russian authors. I don't see it as an imbalance. For me, the process of program selection is very difficult, and usually painful. The new program is drafted with much less enthusiasm, than later performed. You have to choose when you have all the music in the world laid before you – it's very hard. It's difficult to explain, but inside I currently gravitate towards Russian music, written in approximately the same period. There is a link between my perception of the world and Medtner, Rachmaninov and Prokofiev.
IS: What are your relations with composers in general? Do you perceive them as text authors, or real live people?
AM: Listening to the music, it's hard to imagine how Rachmaninov or Prokofiev created their masterpieces. They are absolutely godlike for me. But when I am on stage, the only thing that exists for me is my piano, and I can use it to express all the things I currently feel. I believe, composers themselves yield to their own works, seemingly going into the background, letting music live its own life.
IS: What do you listen to for your own pleasure, when you have time?
AM: Usually, I listen to symphonic music much more often than piano. Symphonies by Shostakovich, Mahler, Rachmaninov, an opera sometimes. There is always music in my ears, because I find myself in it. I am constantly wearing headphones.
IS: Which of the great pianists of the past are closer to you by their sound?
AM: The twentieth century produced a lot of great pianists. For me personally, three are utmostly important: Sergei Rachmaninov, Glenn Gould and Vladimir Sofronitsky.
AM: There is something irresistibly attractive in them. The said qualities differ from person to person: someone was very aloof, like Arturo Toscanini, others, to the opposite, try to be "men of the people", but each of them on the big stage is an absolute sun, drawing attention and holding it tightly. Communication with people like Vladimir Spivakov, Denis Matsuev, Alexander Sladkovsky, Valery Gergiev, Riccardo Chailly and many others, who I was lucky to meet, produces a feeling of confidence and relaxed attitude to music – the things that Sergei Leonidovich Dorensky stood for. It is the feeling that you have found your place in life, and you are simply making music. No need to keep searching. All you need is to put your hands on the grand piano and listen closely to the tunes you are playing.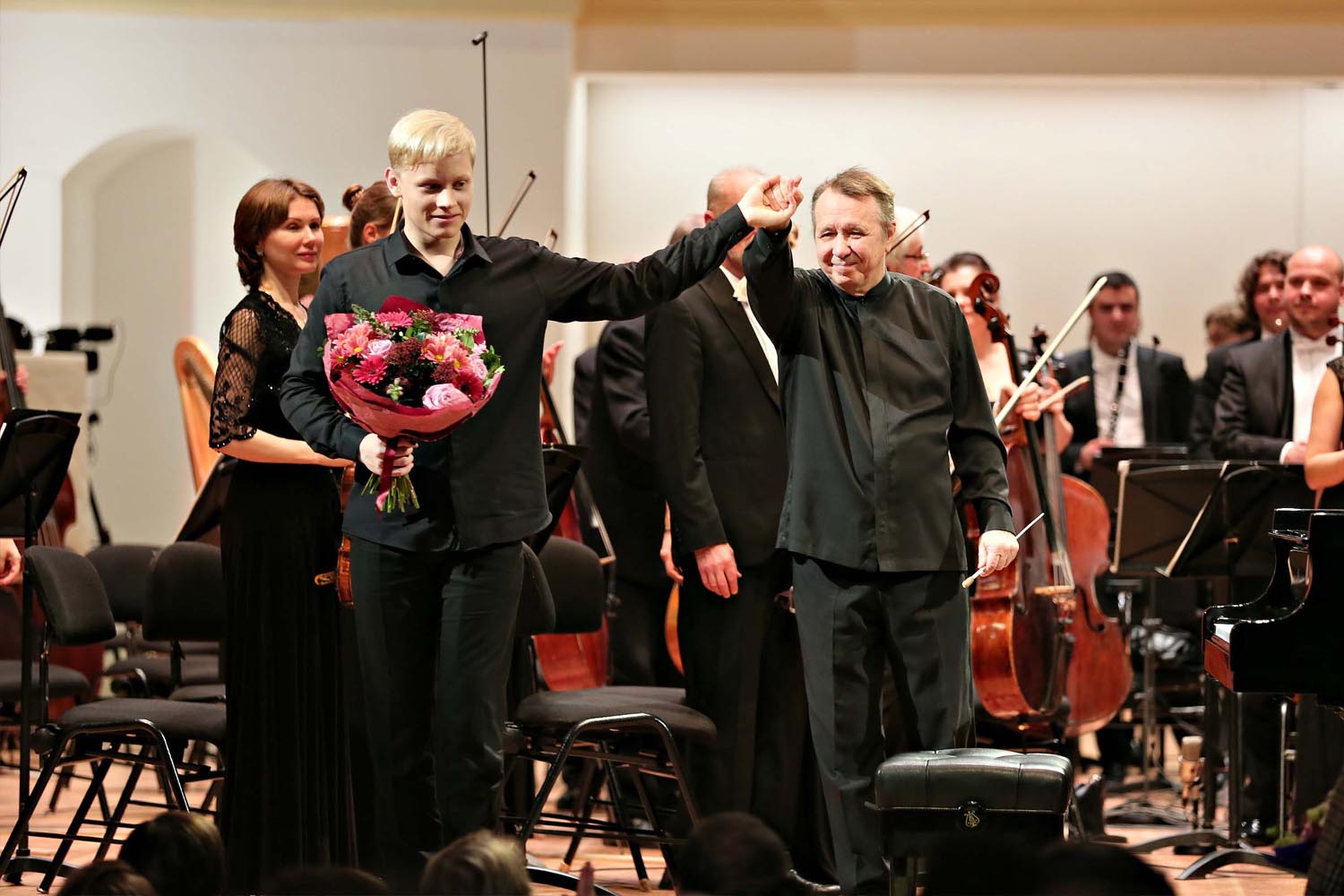 IS: In late December last year, you played Concert for the piano with orchestra F major by Gershwin together with Mikhail Pletnev and Russian National Orchestra. Do you remember, what he said to you back then?
AM: Mikhail Vasilyevich told me the same thing that I have just said. We met again later and discussed my repertoire. He told me about Rachmaninov's Fourth Concerto. He advised me that playing this concert requires a lot of bile. And this is true, because positive outbursts, accumulating power through all Rachmaninov's works, never reach their peak in his last concert, for some reason. They keep suffocating all the time. This is what came to Rachmaninov with age.
IS: But he wrote it abroad, on emigration, torn away from his beloved Russia. He simply lacked Russian air, no matter how trite it may sound. By the way, have you visited Rachmaninov's museum-home in Ivanovka?
AM: No.
IS: You must see it. When you are there, you will understand what he longed for when he was abroad.
AM: Yes. And Mikhail Vasilyevich is the embodiment of calmness in music. I believe, nobody ever saw him worried or angry. This is an example of power that may be hiding behind any face and any hands, but it is incredibly attractive. You just stand and watch in amazement.
IS: May, 27 and 28 you were supposed to give solo concerts in Spain. The program is beautiful and complex: Symphonic etudes by Shuman, 4 pieces for piano, opus 119, by Brahms, "Dumka" by Tchaikovsky, Second Sonata by Rachmaninov and Sonata Reminiscenza, opus 38, by Medtner. Is this the new program?
AM: In part, yes. Initially it was planned to include "Seasons of the year" by Tchaikovsky, but unfortunately, they were unsuitable for technical reasons. The first part included Brahms and Shuman, the second – "Seasons of the year" by Tchaikovsky. When I was studying in Gnessin School, my task was to move forward all the time, learn new things again and again. Then, after finishing, I got the desire to play miniatures. And what miniatures can be more harmonious, than "Seasons of the year" by Tchaikovsky? I believe that piece to be the pinnacle of that genre.
But unfortunately, I was unable to perform the program. I was supposed to play it in late February during my Italian tour. I arrived at the same weekend when the number of people infected with coronavirus jumped from 10 to 100. Everything got closed on the same day, and concert organizer advised me to leave immediately. It was very unexpected then, but now I see that all the world has shut down… But my plans remain intact despite the quarantine. I sit and learn. There are new pieces already announced for the autumn.
IS: Are you going to perform symphonic etudes by Shuman?
AM: They were planned for the US tour in October. But again, the mayor of Los-Angeles said that there won't be any concerts till the end of the year.
I can say frankly: I truly regret not playing this program anywhere, because the most important thing for pianists is to perform the things you learn alone, at home, in front of an audience. Otherwise, you begin to worry and you are overwhelmed with the feeling of frustration. You lack the halls and the audience… But this is not only my problem now.
IS: How has your lifestyle changed during self-isolation?
AM: My lifestyle has not changed much: I get up and sit down at the instrument just the same, and I spend nearly all my time at it. The only change is the absence of concerts. Of course, abrupt deprivation from onstage performances that you are addicted to feels like you are disappearing.
IS: You used to travel all the time, and now you are staying at the same place. Does it irritate you?
AM: Actually, I don't see much of new countries and cities when I travel with concerts. The essence of travelling is more about meeting new people.
IS: Do you communicate easily with others?
AM: For me, communication is easy, but I don't have enough time for frequent socializing. I communicate with my instrument much more often.
IS: How do you imagine the world when borders are finally opened and mass events allowed again, including performances in concert halls?
AM: It greatly depends on the terms. Many people say that there will be no concerts this year. I had a planned debut tour around the USA planned for the summer with arranged participation in large music festivals. If concerts are going to start no sooner than next year, I believe, both musicians and audiences are going to have a very hard time. The majority of spectators are people regularly visiting events, and everything is built around musical desires of both the audience and performers. Performers will have to play anyway. But how natural will it be for performers and spectators – that's a big question. Maybe, some events will be held in Russian provinces, but the world, including Moscow and Saint-Petersburg, most likely won't open their concert halls even in autumn.
IS: Can you try to find the words to explain the meaning of music for you?
AM: Music can substitute anything for a person. It is both about the emotions you get you're your instrument, and satisfaction on the physical level. Music is something absolutely inseparable from me. I always listen to it when I don't play the instrument. It is my second half, I am so much integrated with it, that the attempt of the quarantine to tear away some part of it is a tragic situation for me. It is possible that this forced self-isolation can aggravate people's depressive mood. But I do hope that this period will soon be over, and music will help us to deal with the consequences.
March 2020, Moscow, Russia