back
Opera Slovakia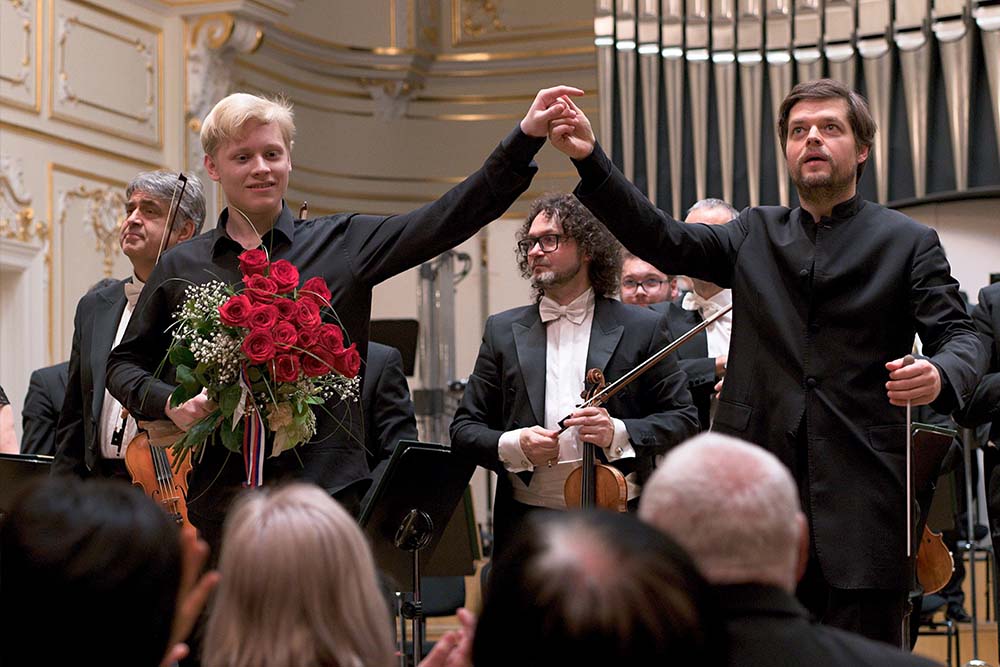 Second Yesenin… Future Richter!?
The pianist with Yesenin-like appearance will possibly become the second Richter
In the final part of the concert, Bratislava audience was amused by Alexander Malofeev, one of the youngest among the numerous ranks of Russian pianists on international tours. This extremely young muscovite resembles the "singer of youth" – Yesenin, ingenious Russian poet – not only with his brown hair, but also with all his general appearance. Alexander will be 19 in October. He has started giving concerts quite recently, but has already won recognition through various international competitions.
The impression of general fragility, imposed by his appearance, disappeared immediately as soon as the pianist's fingers touched the keys. The theme of the first part of Rachmaninoff concerto for piano and orchestra, part three 3 d mol, op. 30, which is regarded as one of the hardest in terms of technique and expression, has already been performed recently at Bratislava Music Festival by miniature Chinese pianist, Yuja Wang, accompanied by Vienna Philharmonic Orchestra.
I am quite reserved about the comparisons drawn by certain musical critics in their articles, because listeners are not computers. Performing passages full of chords, the Chinese pianist, despite all her exterior "weakness", demonstrated brilliant technique together with absolutely "iron" touch. The main characteristics of the cadenza of the first part are endless powerful waves of chords combined with super-complex filigree inclusions.
The poetic parts of the concert, which are quite numerous apart from the introduction theme, evidently demonstrate how close young Alexander Malofeev is to the Russian spirit. Meanwhile, his incredibly mature technique for both hands was just as refined as that of the Chinese performer. Featuring relatively small hands compared to the giant Raсhmaninoff was, Malofeev absolutely easily performed the toughest passages. It was really touching to see how closely he was watched by Juraj Valčuha, and how wonderfully and seamlessly all participants performed – the conductor, the orchestra and the soloist – realizing the concept of the solo part.
I am incredibly lucky that I visited three concerts of ingenious Svyatoslav Richter in my life. And now I am getting an impression that the young pianist I have just seen, Alexander Malofeev, can become his worthy successor. He is infinitely distant from all those mechanically sounding "organ grinders", habitually plowing musical fields. Malofeev is an artist, whose heart is able to fuse rhythmic (and technique) mastery of performance with the deepest melodiousness of the Slavic lyrics.